Yareel 3D - multiplayer NSFW hangout
Today's update featuring Cinco de Mayo Celebration!
There are 24 special items available for this event, including Stickers, Sombreros and Clothes!
Besides, there's a new MF pose with Rope and two MMF poses with Ropes!
Happy Cinco de Mayo! Wishing you a Great Celebration!
https://yareel.com/blog/fiesta-update/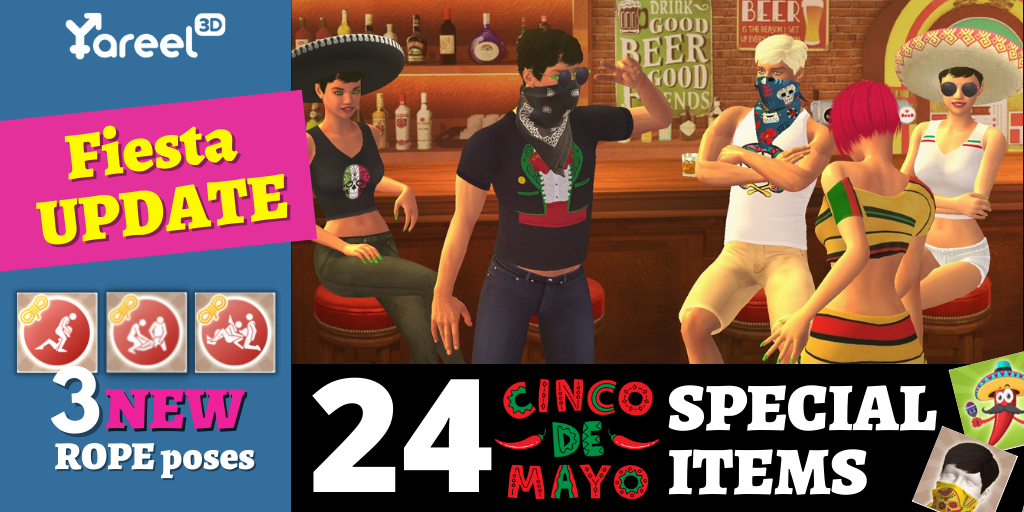 Get Yareel 3D - multiplayer NSFW hangout